Weddings aren't hugely eco-friendly affairs. There can be a lot of waste from food, throwaway decorations, plastic packaging, and so on. In all the excitement of planning your special day, it can be easy to forget about the impact that your big day could have on the environment.
We know that you don't have to compromise on style to host an eco-friendly wedding. We've put together a few ideas to reduce waste and host a more eco-conscious wedding day, some of which may also save your budget as well!
Buy a vintage or pre-loved dress
Reusing a dress or going preloved is a fantastic eco-friendly option as it reduces the need for buying a brand-new dress. Look on places like eBay, Etsy, and even Facebook Marketplace to find the perfect wedding outfit for you.  
Don't get rid of your dress
If you are opting for a new dress, be careful not to rip or stain it. You can save your dress and pass it down to the next generation of brides in your family, or even donate / sell it post-wedding for a bit of extra cash.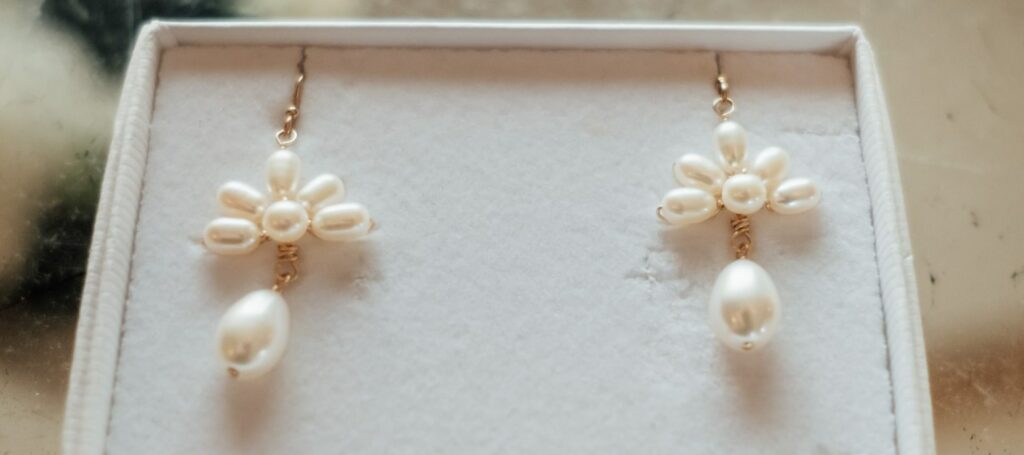 Think about your accessories
Something old, something new, something borrowed and something blue? Choosing accessories that you know you will wear again is imperative. This will save money and will hold happy memories to remind you of your special day with each wear. 
Choose a sustainable venue
What do your chosen venue do to help save the planet? For example, onsite at Sheepy Meadows we have solar panels to produce all of the electricity for your event, and a wildflower meadow to keep our bug neighbours happy, as well as providing a perfect backdrop for your wedding photos!
Repurpose your shoes
Let's be honest, you're probably not going to wear your white wedding shoes again, so why not give them a new lease on life by giving them a makeover. There are lots of options for dying your shoes or having them modified for every-day use.
Let your wedding party choose
Your bridesmaids are so much more likely to wear a dress that they've chosen and is in their style. Throwaway culture has a massive impact on landfill, therefore consider choosing a colour or style and letting them choose the rest!
Let's talk stationery
Emailing your invitations / save-the-dates means that they won't get lost or end up in the bin and can also save money! Keeping your invitations online will also make things easier to track RSVP's, dietary requirements, plus ones, and much more!
Cut down on travel
The biggest carbon footprint of your wedding is likely to be from travel. Choosing a location that is close-by will reduce the amount that the wedding party need to travel, as well as saving costs by not needing hotels etc.
Reduce the number of guests
We appreciate that this can be extremely difficult to do, however there are many benefits to editing the guest list. You can reduce waste but also reduce your costs, enabling a more intimate wedding with a bit of your budget left to spend or save.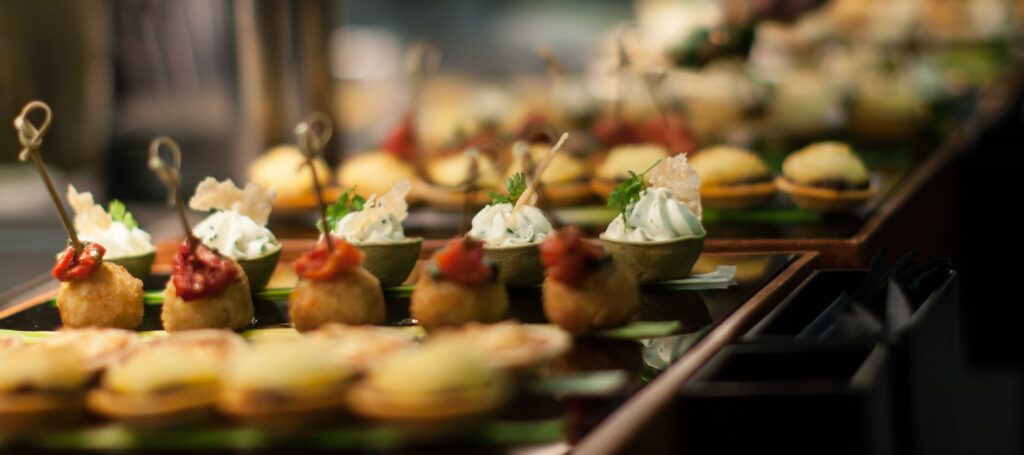 Choose your food
Your catering provider should have eco-friendliness at the forefront of their offering. From providing locally sourced and seasonal foods, to cutting single-use plastics and other materials in favour of reusable items. When ordering your food, consider reducing the amount of meat options, or cutting it out entirely.
Eco friendly wedding favours
You could opt for edible name cards to save on paper-waste, or you could opt for a sustainable favour such as a homemade soap, or even a little pot of homemade jam. Alternatively, if you're opting for paper name cards, you can choose a recycled paper or even go for a seeded paper stock which can be planted to grow wildflowers!
Consider your décor
Choosing eco-friendly décor is easy. Opt-out of trendy balloon arches in favour of bespoke venue dressers who hire out their equipment especially for your day. Selecting natural confetti such as real flower petals will not only be beautiful but will also ensure you are only leaving behind happy memories of your day. Cutting down, switching, or opting out of certain decorations will significantly reduce waste as well as saving money.
Seasonal Blooms
Selecting a local supplier as well as seasonal blooms is one of the easiest choices you can make for your big day. You should also decide what you're going to do with your flowers post-event, you could hand them out to key people in the wedding or distribute them at a local care home or hospital to brighten someone's day. Another option would be to go for dried flowers, not only do these keep well as a reminder of your special day, but they're really beautiful!
Comments Off

on How to host an eco-conscious wedding
July 19, 2022